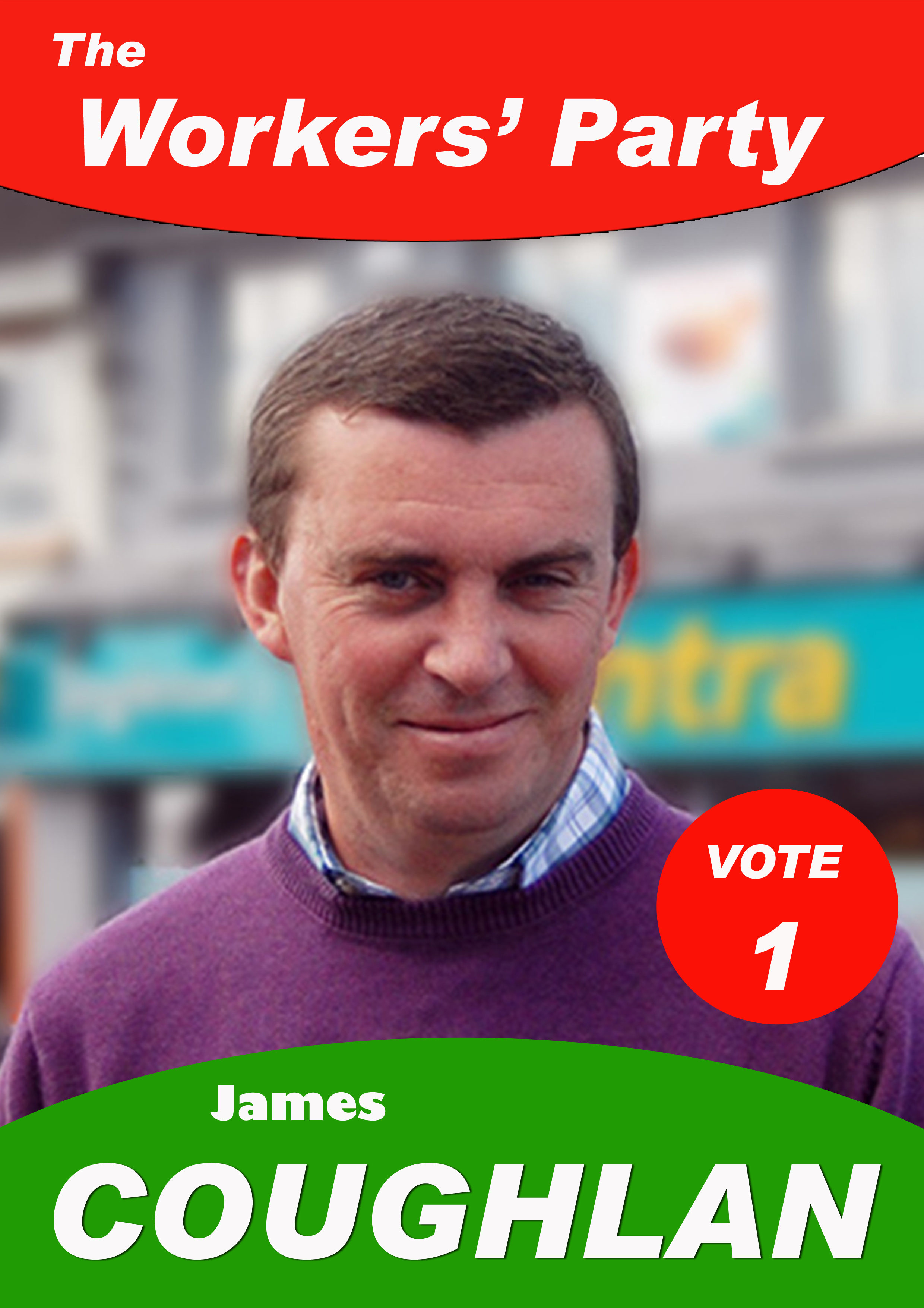 James Coughlan is the Workers' Party candidate in Cork City North West. He is 38 years of age and has lived in the Churchfield area all his life. James was a member of the Cork Branch of Workers' Party Youth and has been a member of the party since his teens. He works as a General Operative in the Cleansing Department of Cork City Council and has seen at first hand how cutbacks have cut back key services to the public. He was until recently Chairman of the Cork Local Authorities Branch of SIPTU, having been elected by his fellow workers as their representative. He continues to be a workplace Shop Steward. James believes that vital assets such as water, public companies and Ireland's natural resources such as oil and gas belong to the people and should not be sold off for private profit. He was a founder member of the Campaign Against Household and Water Taxes in his local area and continues to be active on this and many other issues.
To contact James for help with an issue or to join his campaign, Telephone him on (085) 834-3497 or email him on
james-coughlan2011@gmail.com
.