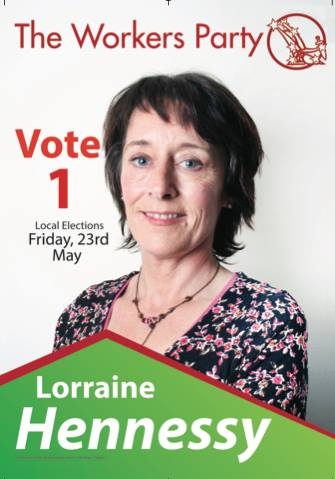 Lorraine Hennessey
Lorraine Hennessey is a community activist and shop worker. Born and reared in Ballyfermot, since moving to Clondalkin she has been active in setting up Balgaddy Working Together and campaigning on housing issues.
A lone parent with a teenage son, Lorraine is keenly aware of the many challenges facing people due to cut backs in services and the lack of decent jobs. She believes that working together we can improve our community as well as campaign for better facilities and greater investment in local areas.
Lorrain said, "If elected, I am committed to being a voice on the council for all those people who are suffering due to cuts in services and the lack of adequate facilities in communities"
To contact Lorraine for help with an issue or to join her campaign, Telephone (085) 181-0580.