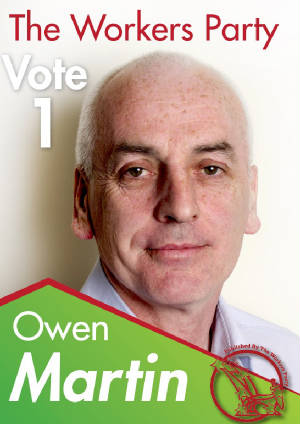 Owen Martin
Owen Martin is the Workers' Party candidate for the Ballymun area. He works at the Mater Hospital. He has lived in the local area all his life and is keenly aware of the many challengest that communities face.
Owen has been a political activist for more than 20 years. He was centrally involved in the successful campaign against the water charges in the 1990s, protested against the bin tax and has fought for better services for the local community. He has campaigned for the rights of pensioners and the young.
Owen said, "If elected, I am committed to being a voice in the council for working class communities". Democracy must be restored in Dublin City Council. It should not be run by elected officials and the city manager as it is currently".
To contact Owen for help on an issue or to join his campaign, telephone him on (086) 066-9623.