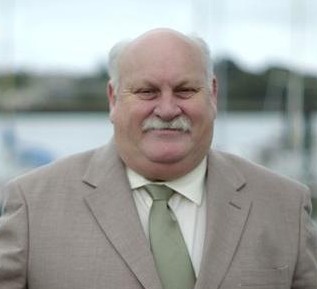 Councillor Davy Walsh
Waterford Workers Party councillor Davy Walsh has issued the following statement:-
"On Budget Day when the workers of Ireland were made carry the full brunt of the Budget, the announcement of these lay-offs in Waterford Crystal was a cynical exercise in an attempt to hide the full extent of the redundancies".

"Waterford's Crystal division has been in continuing profit and it is other aspects of Waterford-Wedgwood Group that is making the company unprofitable. It is ironic that in a recent share drive by the company to realise extra capital they received €79.6 million. Obviously none of this money was going to be used to save the plant in Waterford."

"The Workers of Waterford Crystal have been magnificent in producing a world renowned product and this has not been reflected in the decisions of the management to cease all manufacturing in Waterford and reduce it to a tourist and sales outlet".

"Every single demand made by the company to the workers in rationalisation and work practices has been acceded to in order to make the company more profitable. All that loyalty and skill have been thrown back in the face of the workers by the decision of the company to out-source all the manufacturing to Eastern Europe".

"All the income tax and PRSI contributions that have been paid by the workforce down through the years has been abused and misused by various governments. And when they sought a bail-out of only €39million the present government rebuffed them. At the time the Workers' Party proposed that the government take a stake in the company to guarantee its investment but our proposal fell on deaf ears".

"Waterford City Council has sought to help the company in every way possible,e.g. in the re-zoning of lands in order to help the company survive. This now seems to have been a wasted effort".

"Waterford Crystal had three plants in operation in Waterford City, Butlerstown, and Dungarvan. At the height of production the workforce numbered 4,500. It is now proposed to retain only 70 jobs. There was no concerted effort by the government or the I.D.A. to replace these jobs and that is a disgrace and our government representatives should be ashamed of themselves".

"Waterford Crystal has been the driving force towards economic growth in Waterford. The Government has bent over backwards in bailing out the banks and speculators who brought about the financial crisis through their greed and mismanagement. Contrast this to the treatment of Waterford Crystal workers by a heartless government".
Issued 15th October 2008